The Home Building Process
Building Your Custom Home
At Main Street Homes, we use a systematic approach, honed by experience, that makes the home building process easy and enjoyable for you, while delivering unparalleled service from our team of professionals.
When you build with Main Street Homes, you'll experience the following milestones: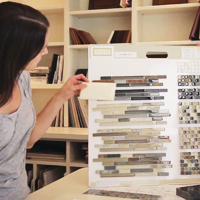 The Selections Process
You'll work with a professional interior designer and our experienced staff through a series of meetings to select all the finishes, fixtures, and colors for your new home. Our on-site selections center showcases a range of product and design options to make it an efficient (and fun) hands-on process.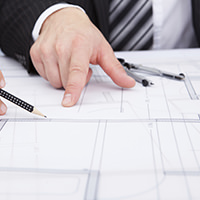 The Preconstruction Consultation
Before we begin construction, we will sit down with you for a comprehensive preconstruction meeting. Together with Joe and his team, you will go through a detailed and thorough review of your final architectural plans, plot plan, and detailed specifications. At this meeting it is our goal for you to have a clear understanding of the various stages of construction, how changes can impact scheduling and pricing, and discuss how to best communicate questions, concerns, and requests throughout your build process. We want to ensure your custom home building experience is as enjoyable and stress-free as possible and believe effective communication is a key component.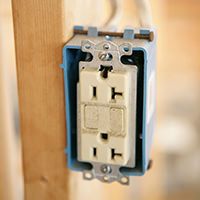 The Rough Electrical Walkthrough
As soon as the studs are up, you'll meet in your new home with our project manager, selections manager, and the electrician to determine specific lighting locations, outlet locations, low voltage, and audio visual requirements. This gives you the opportunity to fully customize your lighting and electrical plan to meet your preferences.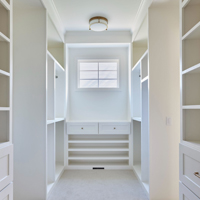 The Trim Walkthrough
In this meeting, you're back on the jobsite to join our highly-experienced craftsmen in discussing custom built-ins, mudroom cubbies and lockers, fireplace mantels, media centers, and any other trim details. This is also when we design and lay out all of your closet shelving systems.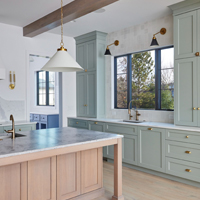 The Homeowner Orientation
Once construction is completed, we'll take you on a thorough walkthrough of your beautiful new home. This is your chance to get up close and interact with all the details you specified, and inspect for any possible defects to make sure you're satisfied. Our staff will talk you through everything you need to know about the mechanics, operations, and warranties of your home to make sure you're completely comfortable the day you move in.
If you're thinking about building a custom home, contact us to schedule an initial conversation.